Paderborn
The conference will take place in Paderborn, the second-largest university city in eastern Westphalia.
With more than 1200 years of history, Paderborn offers numerous historical buildings and sights, including the cathedral and Neuhaus Castle. The Pader Springs, the source of the river "Pader" gives the city its name, and many green areas within the city offer rest, recreation, and leisure. It is worthwhile to experience the historic city center on your own or on a guided tour.
At the same time, Paderborn is a young, modern city that has developed impressively in recent decades. Paderborn has a long tradition in the field of information technology and is home to numerous companies that focus on IT.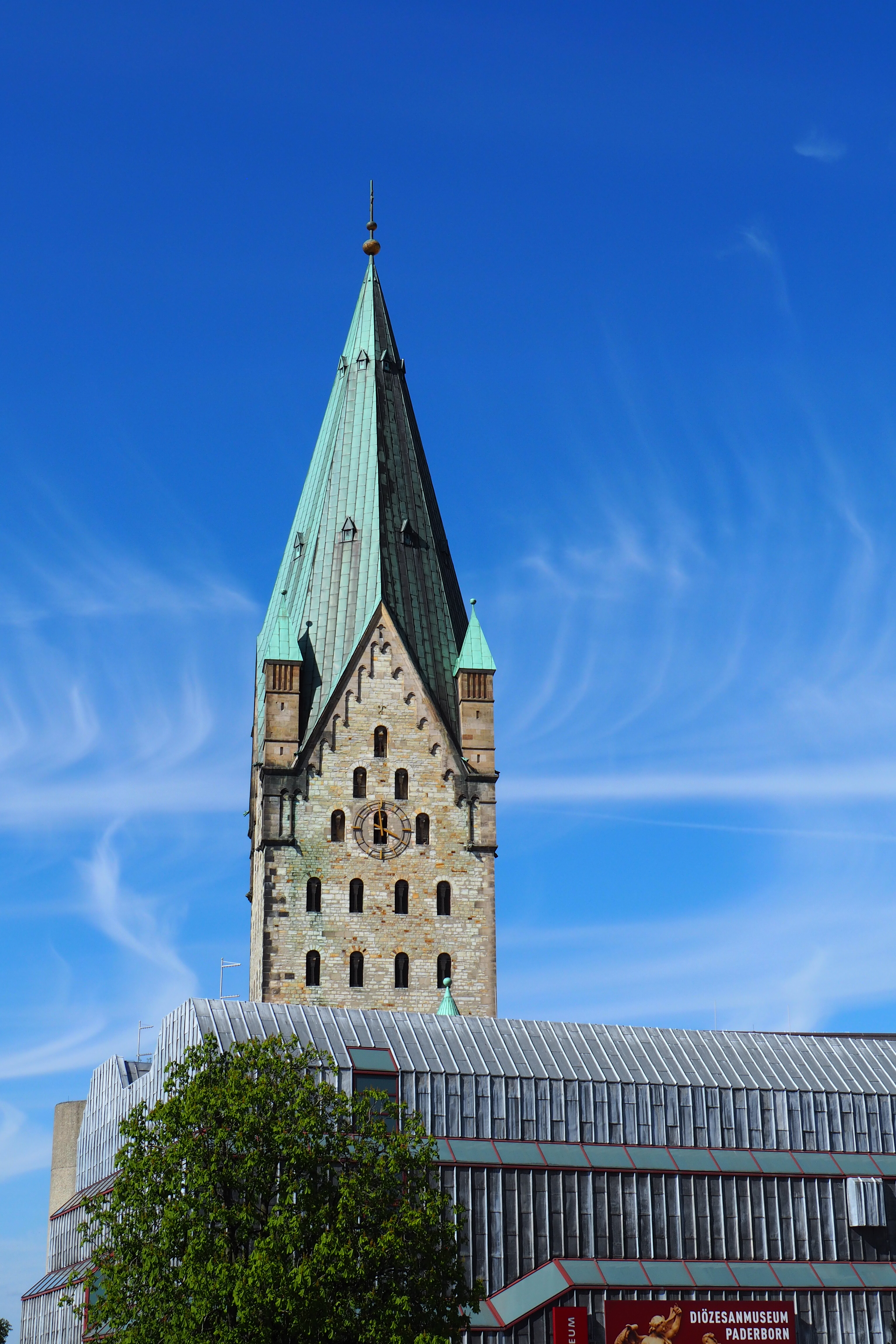 © Tourist Information Paderborn
Heinz Nixdorf MuseumsForum – More than the world's largest computer museum.
Since its opening on October 24, 1996, the Heinz Nixdorf MuseumsForum (HNF) in Paderborn has been showing the history of information technology from cuneiform writing to the latest developments in robotics and artificial intelligence.
The multimedia journey through time takes visitors through 5,000 years of history: it begins with the emergence of numbers and writing in Mesopotamia in 3,000 BC and covers the cultural history of writing, calculating, and drawing. Typewriters and calculating machines are on display, as are punched card systems, a functioning telephone exchange from the 1950s, components of the earliest room-sized computers, over 700 pocket calculators, and the first PCs. Working worlds from several centuries are staged in the exhibition. With an update in 2004, new worlds of experience have been added to topics such as robotics and artificial intelligence, mobile communication, and digitalization. The exhibition areas present current topics of information technology interactively and multimedia-based. Visitors can test old and new computer games, try out human-machine interfaces or try out the latest applications and products from research and industry in the showroom. A multimedia production presents 150 pioneers of computer history.
The HNF is a venue for conferences, workshops and trade fairs; representative conference rooms in a high-tech ambiance and professional services are available for this purpose. den. In addition, special exhibitions repeatedly address current topics: "Computer.Brain," "Numbers, Please! – The wonderful world from zero to infinity" and "Computer.Medicine" are just a few examples. During the conference, you will, of course, have the opportunity to visit the current exhibitions.